The following group and clusters of Covenant University, jointly present the 3rd International Conference on Energy and Sustainable Environment (ICESE 2021):
Centre for Economic Policy and Development Research (CEPDeR)
Energy & Environment Research Cluster (EERC)
Renewable Energy Research Cluster (RERC)
Built Environment Research Cluster (BERC)
Biotechnology Research Cluster (BRC)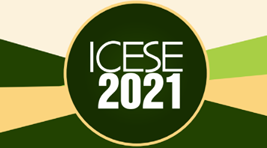 TECHNICAL SESSIONS PAPER PRESENTATION SCHEDULE
The aim of the conference is to bring together local and international experts, researchers, scholars, policy makers, industrialists, etc in various fields of energy and environment related principles to present their findings. It will also create opportunities for the display of products, applications and research collaboration.
FULL PAPER FOR PRESENTAT ION AND PUBLICATION
All authors of accepted full papers will be invited to give oral presentation and the papers will be published in the Conference selected publication outlets.
NB: Presentation of a paper is a pre-condition for publication. An author should not have more than two papers at the conference as first author
ABSTRACT (FOR PRESENTATION ONLY)
All authors of accepted abstracts will be invited to give oral presentation only. The abstracts will appear in the book of abstract that will be compiled in USB drive. Participants will be expected to submit abstract(s) of not more than 300 words in word file and full length paper(s) to icese@covenantuniversity.edu.ng.
Each abstract must indicate the theme to which the paper is relevant as listed under Aim & Scope. It should be original and contain the following: introduction, methodology, results (or expected results) and conclusion. Abstract should consist of the following:
1. Title of the paper
2· Theme (as listed under Aim & Scope)
3· Name and affiliation of author(s)
4· Full address, email, phone and fax of author
Conference Mode: Virtual and In-person
The Conference proceeding will be published in IOP Conference Series: Earth and Environmental Sciences
(Scopus/ISI Indexed) after rigorous double-blind peer review process.
Link to ICESE 2019 Proceedings:
https://iopscience.iop.org/1755-1315/331/1
Link to ICESE 2020 Proceedings:
https://iopscience.iop.org/issue/1755-1315/665/1
The conference working language is English.
Organization
Publication Policy
Technical Exibition
Important Dates
Organization
The Conference will include:
Plenary and concurrent sessions
Poster sessions
Roundtables and mini-workshops
Technical exhibition (Hardware and software)
Publication Policy
Technical Exibition
Important Dates